Squad Industrial Training
Highlights
Why Learn With
Why Squad Industrial Training Program
We, at Squad IT Biz LLP, believe in what we do and thus take this as a proud moment, delivering the best results in the industry with consistent 18 years and putting the same spirit in the roots of the Squad Industrial Training Program.
Finest Industrial Training Program to Pursue
Our commitment to excellence sets us apart as the name that comes with a trust value and is nothing less than a complete package for someone investing time and efforts in the Squad Industrial Training program in Zirakpur, Chandigarh, Mohali, and/or around the area.
Curated Opportunities
Our students have demonstrated commendable success in the areas that they have chosen to pursue, like digital marketing training in Zirakpur or web/ graphics designing training. We always give job-on-board a chance, and many of them have obtained profitable employment in their respective fields based on the benefits of this opportunity.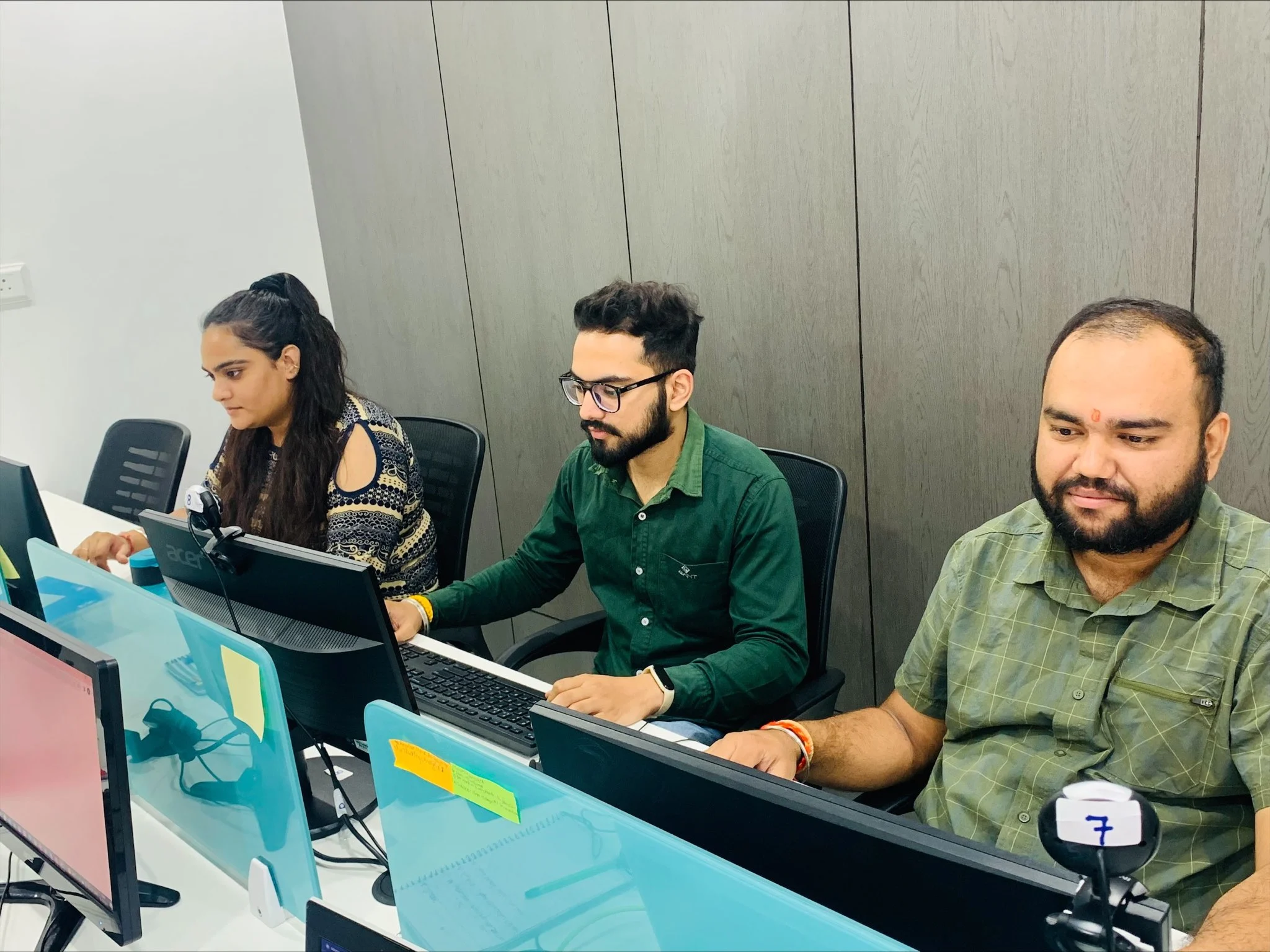 Squad Industrial Training
About Us
Squad Industrial Training, a division of Squad IT Biz LLP, comes under ISO 9001: 2015 certification. We offer 6 months/ 3 months of online/offline industrial training and/ or internships in Zirakpur keeping different learning requirements in check. We ensure the best of teaching done from the strongest industry roots.
Each of the online industrial training sessions will cater to and strengthen the key abilities required to improve the trainee's capability to work in industry.
At Squad IT Biz, we provide professional training in WordPress, HTML, CSS, Bootstrap, Web/Graphics design, Digital Marketing, and SEO with live projects working exposure which enables you to be industry-ready.
At our training point, we foster a positive and encouraging atmosphere that promotes active learning. When students feel motivated and inspired, they can achieve their full potential.
Training Certificate
Certified Excellence in Industry Training
We know how important offline/ online industrial training is when it comes to propelling people towards good careers, and we try our best to live to this end at Squad Industrial Training.
We offer comprehensive, high-quality training programs tailored to individual needs to enable you to succeed in your industries of interest. We recognize individuals who undergo our training programs by giving them certificates, symbolising our strong commitment to high standards whether you as a student come from Zirakpur itself or looking for industrial training for Chandigarh, Mohali and/or around the areas. Read More…
Invest in your future with Squad Industrial Trainings and let our certificates be the cornerstone of your success!