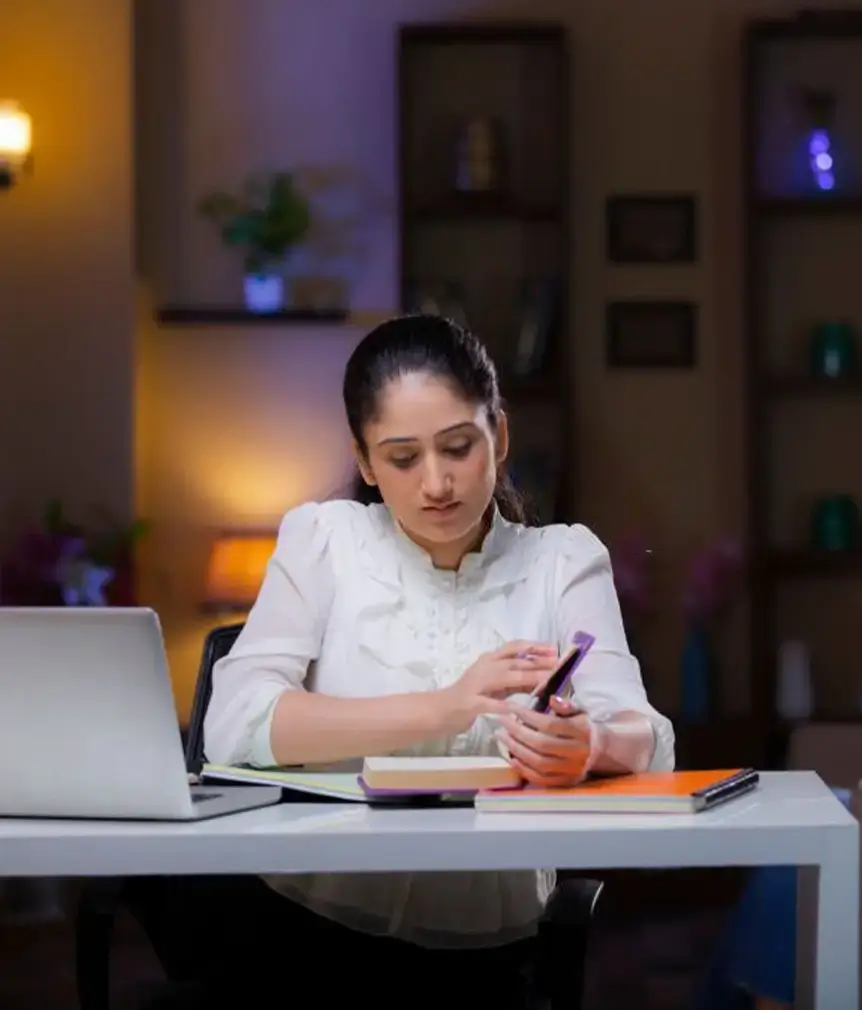 About squad industrial training
No quick fixes!

Progress with Squad Industrial Training Program
Squad IT Biz is your go-to company for industrial training. We understand how unexpected the tech environment is. That's why we are here with our industrial training programs in Zirakpur to make you do well in the digital world. Why us!
Cutting-edge Knowledge: Our commitment to excellence ensures you on the latest technologies and industry updates through our 6 months industrial training program.
Practical Application: Get hands-on tasks and real-life projects right from the start with expertise of seasoned instructors who have made their marks in web development and digital marketing for a long time.
Recognized Certification: Adds weight to your professional portfolio with endorsed certification of the Squad Industrial Training online or offline.
Elevate your capabilities and seize the opportunities of the digital age with Squad's industrial training in Zirakpur.
Unlock your potential with Squad IT Biz's industrial and professional training in Zirakpur.
Your journey to success begins here!
The Most Important Outcome!
18+ Years of Experience

Worldwide Clients

100% Success Rate

Industry Recognition

Right counselling for free
Join the Squad
3 Simple Steps
1

Select Your
Course
Friends! Just select your course from the link given below and join our Squad now.
View all Courses
2

Get
Enrolled
Get yourself enrolled by clicking on "Book Your Seat Now" button. For more queries, contact us on 991 559 9526 OR 708 736 0206.
3
Be Future
Ready
Start grabbing practical knowledge in real working atmosphere for your future endeavors. Certification you will get at Squad Industrial Training.
squad industrial training
Advantages
squad industrial training
Top Courses
Industrial Training
6 Months/ 3 Months
B.Tech/ M.Tech, BCA/ MCA, M.Sc. IT, Diploma, Degree
Professional Training
6 Months/ 3 Months
Min. Qualification 12th Pass
squad industrial training wallet
Testimonials
Social media
Built for online marketing

Agility and scale
Excellent Industrial Program
Regular Internships

Contact us
Confused or still thinking? Think Not!
Squad Industrial Training does not only provide practical knowledge to future aspirants but also believes in sharing knowledge and making NEW SQUAD ready for the future in our 3 months and 6 months industrial training programs.
We offer customized courses according to your ultimate objective. Hence, Squad Industrial Training online and offline programs are suitable for Under-Graduates, graduates, working professionals, freelancers, entrepreneurs, and housewives.
Let's get started!